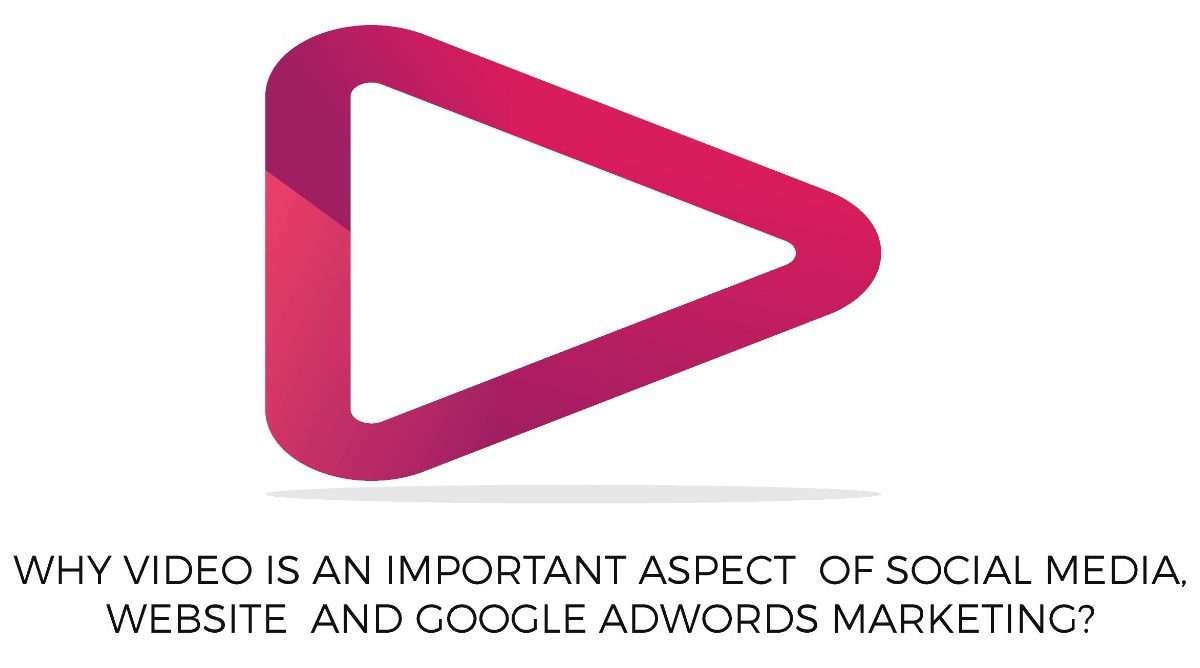 WHY VIDEO IS AN IMPORTANT ASPECT OF SOCIAL MEDIA, WEBSITE AND GOOGLE ADWORDS MARKETING?
Why Video Is An Important Aspect Of Social Media, Website And Google ADs MARKETING?
''Content is king,' it is a known fact but what type of content is in the market which gives you the best outcome, Is it viable according to your budget, what is the stay on time of the content, does it support your business vertical. After contemplating all these questions, you go for a particular content type.
According to current research, statistics, trends, engagement, and retention 'video + audio' content. To be specific, not just video content but 'video + audio' content. We would be talking about the reasons:
Sight and hearing mixed affect two of your most influential and perceptive sense organs, and if you seriously want your audience to remember your brand, a color combination in the video would seriously affect your brand persistence in their mind.

Brands like Kellogg's, Coca-Cola, and others go patenting the sound and crunch; it is not without reason. Sound in the video makes your audience remember your brand without even seeing it. That is why the use of jingles or the same music in the advertisements can be seen.

With the retention time going down among your audiences and the number of brands and advertisements increasing, you need the smart strategy based on the channel being used. You have to take care of the stay on time of the channel, thereby deciding the number of videos and advertisements to be displayed.
Now, why the video marketing channels. Based on the engagement and influence of the videos on your target audience, it comes out as a victorious content type in the field of marketing.
With more and more video channels encouraging marketing on their channels, more and more brands contacting channel sponsors show us what lies ahead. Mobile content has seen a growth of 100% year on year recently.

As explained earlier as video makes more impact on your viewers as your audience retains 95% of the message communicated in the video when compared to text.

Why move to video content on social media as a stat says 62% of people on Facebook generate interest in the product after they see it in the story section.

Your website needs to be more engaging is an often used suggestion that you would hear. A simple suggestion, use of a video on your front page can increase the conversion rate by 80%, and the probability of your website reaching the front page on Google increases by 53 times.

Why you need to collaborate with influencers or content creators on many video channels. The fact that customers aged between 18 – 34 tend to stop their work and watch the video of their favorite content creator, thereby increasing your brand presence and brand preference, pushes the brand more and more for brand integration.
AUDIENCE SPECIFIC VIEW
What defines marketing is understanding your customer's preferences and behaviors.
84% of the audience is influenced by the product or service video content on media platforms. 

When it comes to app download or service download, 74% of customers are convinced to download the app or service or software after watching video content.

If you want to make, your brand reaches more audiences through organic sharing as your target audience shares your content twice than any other mode of advertisement.
As conclusion, currently, with more and more competitors, you must be wise in investing in video content and wiser in strategizing what channels are to be used and what is the best way to launch your best media tool.
———————————————————————————
Author: Nishant Kumar.
7+ Years of experience in the marketing field
worked with well-known brands over the years